Chad Harris '02 and Mary (Wakefield) Harris '02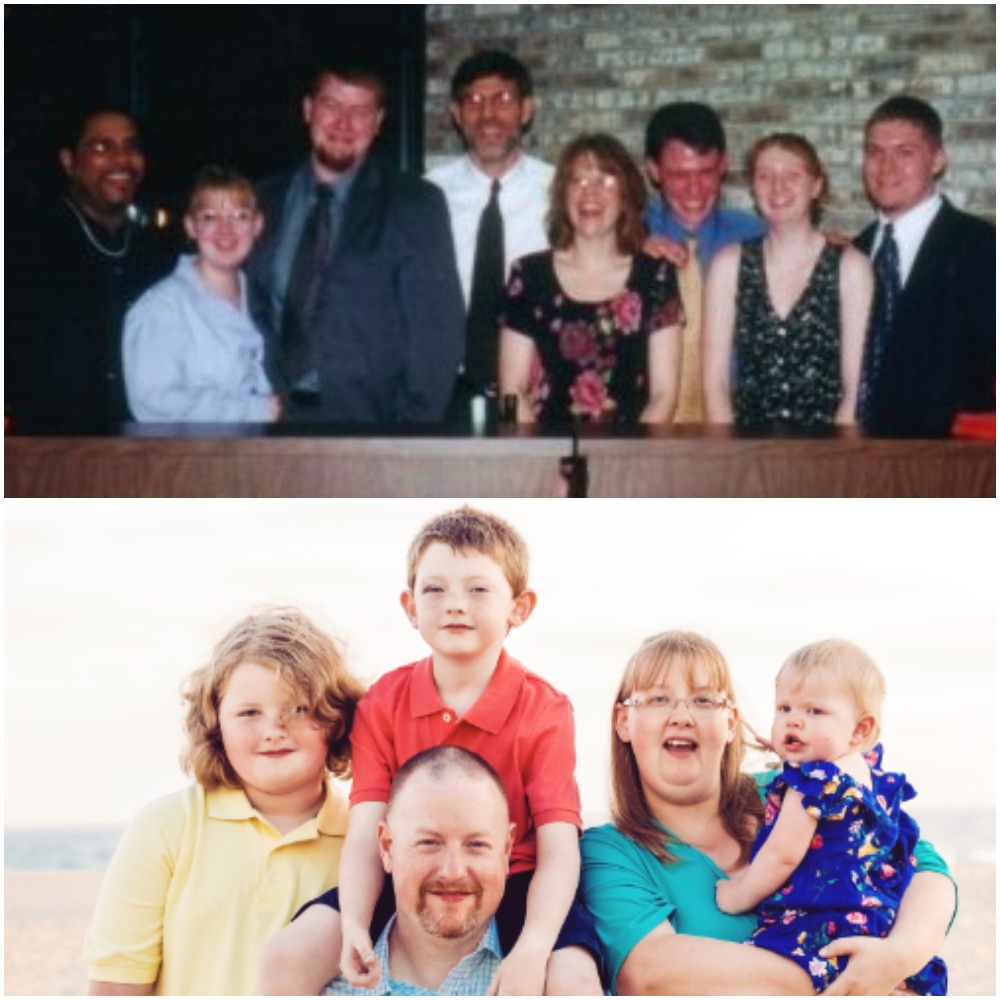 How did you two meet?
"It all started with Student Association (thanks, Nancy and Woody)! We were both involved in Student Association, and we were paired up as part of an Ice Breaker activity in the summer of 2001. We hit it off pretty quickly and were dating early in the Fall semester."
When and where did you get married?
"We got married on May 21, 2005, in Avoca, NY. Conveniently for Chad, this coincided with the 25-year anniversary of "The Empire Strikes Back" being released in theaters."

What is your favorite SUNY CCC memory? This may be answered as a couple or individually.
Chad: "I have a ton of great memories from SUNY CCC. My favorite probably had to be attending the Student Leadership Ropes Course with the Student Association in the summer of 2001. We didn't get a lot of sleep that weekend, but it was a blast."
Mary: "Almost all of my favorite memories from SUNY CCC revolve around all of the amazing activities we were a part of in student government and the amazing 'parents' we had in Nancy Liddick and Woody Knowles. I also loved working in the Alumni Development Office."
Tell us your love story.
"Where to begin? Like previously mentioned, we met through Student Government. I (Mary) was the secretary of the Executive Board and Chad was the Speaker of the Senate. We were paired together for an Ice Breaker (it was Chad's birthday that day). We got into a discussion about who was cuter, my nephew Bryan or his niece Dilann. They were both around two years old at the time. We ended up showing each other pictures of our niece and nephew and that night we started talking over Instant Messenger. We pretty much talked every night after that day and just hit it off. We both stayed involved in Student Government. We dated for a few years, continuing our relationship when we both transferred to four-year schools. We got engaged in 2003 and were married in May of 2005."
What does SUNY CCC mean to you today?
"SUNY Corning Community College is a place of wonderful memories and a great education. It was a life-changing experience that we would never change for anything."
What does your life look like now?
"BUSY! We currently live in Owego, NY. Mary is a first-grade teacher and Chad is a software engineer. We are both active in our church. We have three wonderful children, two dogs, and a cat."
Please share some advice for couples that you've learned through your own relationship.
"Laugh! We always make each other laugh. Never take yourself too seriously and learn to appreciate the little things."