Darrin King '91 and Nadine (Allen) King '91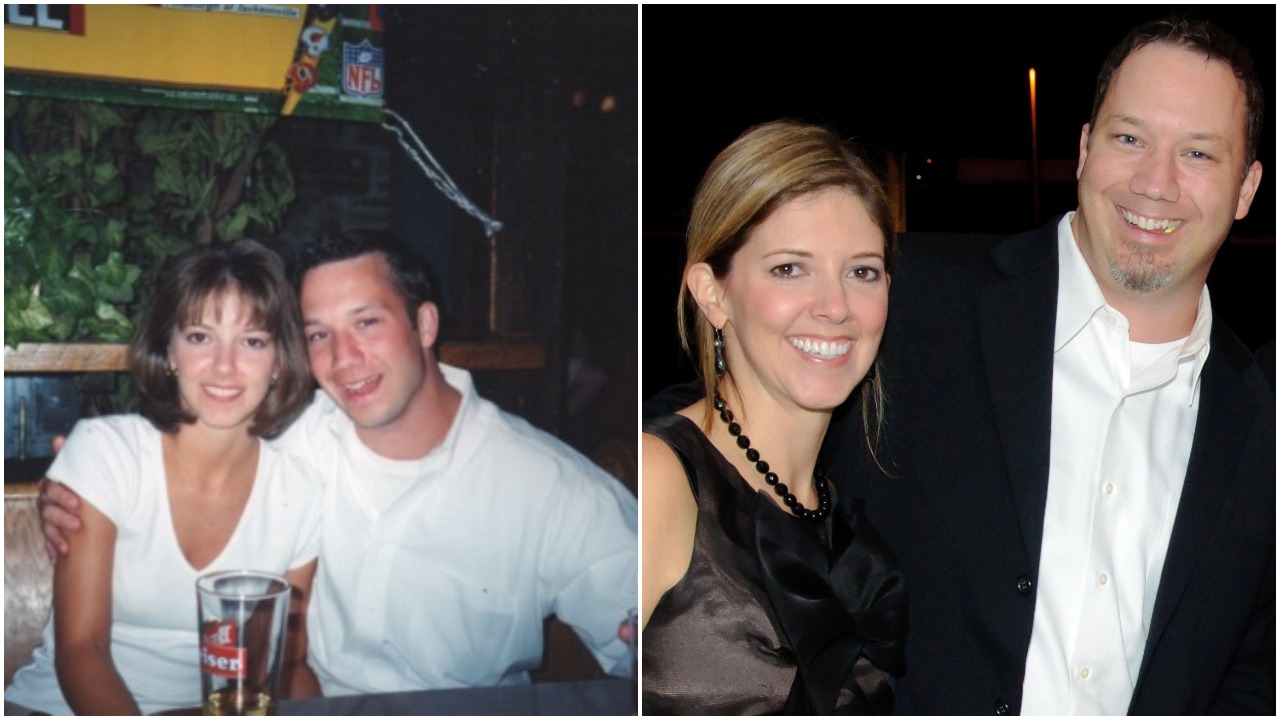 How did you two meet?
"We first met while attending Corning West High in 1985 as high school freshmen."
When and where did you get married?
"September 22, 2001, in Newport, Rhode Island."
What is your favorite SUNY CCC memory? This may be answered as a couple or individually.
Nadine: "Darrin enjoyed playing lacrosse at SUNY CCC and fostering lifetime friendships with some of his teammates. We both enjoyed taking business classes together. It was a special time before transferring to different universities."
Tell us your love story.
Nadine: "We both had little moments during our first two years as friends that led up to our eventual relationship, but for me I remember a ski trip that solidified my feelings. I'm a terrible skier, took a fall and fell face-first down the mountain. As other people just skied by Darrin stopped behind me, crawled back up the mountain to get my skis, brushed me off, and helped me get down the mountain safely. He continued to check on me that day to make sure I was okay and to this day, 30 years later, he continues to check in and look out for me."
What does SUNY CCC mean to you today?
"SUNY CCC means so much to us today. It's where we started our higher education. We saved a lot of money living at home, working, and attending SUNY CCC. The business classes we took helped to build a foundation and the knowledge we would eventually need to start our own business and keep that business going for 20+ years."
What does your life look like now?
"Today, we have two children, Lucas (14) and Alana (9), and a black lab mix named Gilbert. We live in Charlotte, North Carolina, and work together in the business we started with Darrin's brother 22 years ago, clubfurniture.com. We enjoy living in the South surrounded by lots of family that have joined us here."
Please share some advice for couples that you've learned through your own relationship.
"Friendship is the absolute foundation of our relationship. Making time to spend together, to laugh, and foster that friendship is critical. A willingness to compromise is essential. We also share all responsibilities equally from the kids, to the home and work. It's a team approach. We constantly work on effective communication and just being kind to one another. We also surround ourselves with other great couples that are really good role models and help lift us up."
Is there anything else you would like to share?
"SUNY CCC will always hold a special place for both of us in starting our young adult lives and putting us on the right path to get our bachelor's degrees and for success later in life."