Douglas Miller '78 and Susan (Larrea) Miller '78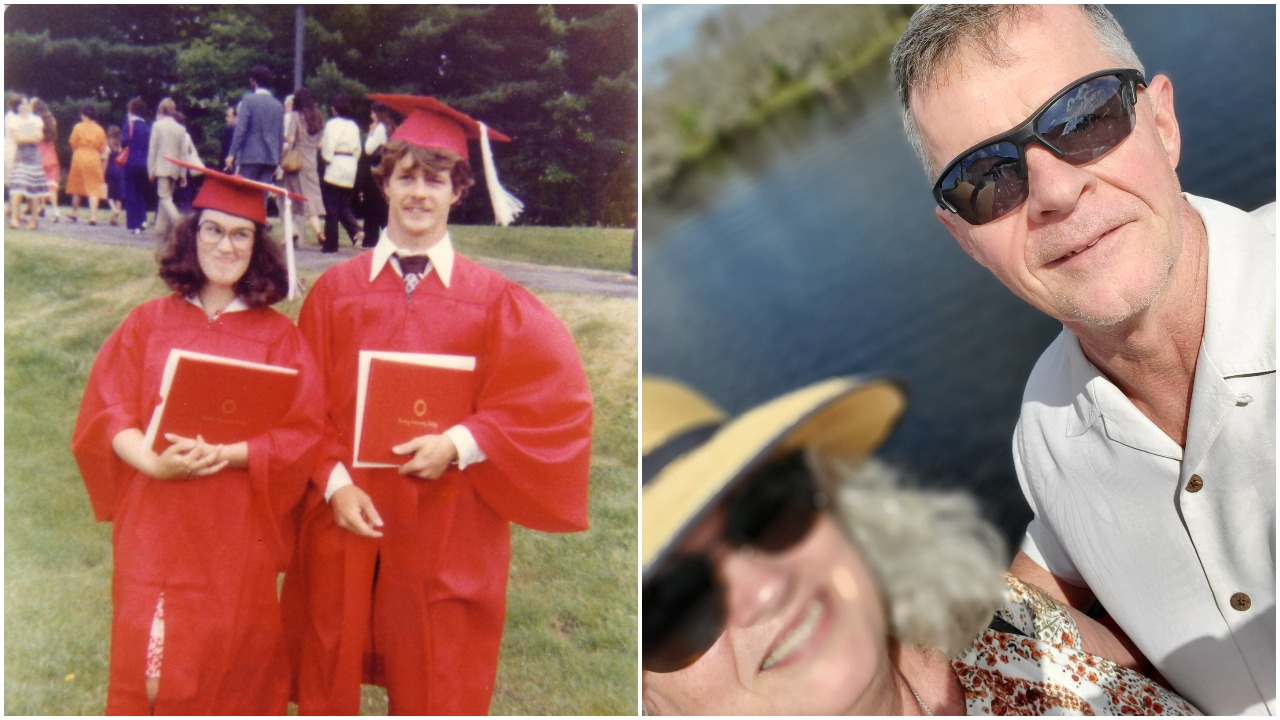 How did you two meet?
Susan: "He was the cute boy in the homeroom across from my homeroom in 10th grade! We would both stand in the hallway with our friends and flirt with one another."
When and where did you get married?
"We were married on July 26, 1980 at Christ Episcopal Church in Corning, NY."
What is your favorite SUNY CCC memory? This may be answered as a couple or individually.
Susan: "My marketing classes with Mr. Luce were my favorite! I even managed to graduate as the top graduate in that course of study."
Tell us your love story.
"We started dating in the Fall of 10th grade but broke up after Easter in 10th grade. We started dating again on July 26, 1974, the Summer between 10th and 11th grade. We married exactly six years later on July 26, 1980. Our wedding reception was held in The Commons at SUNY CCC! My husband enlisted in the Army in 1982 as a Private and retired 31 years later as a Colonel. Those 31 years took us all over the United States and took him to Iraq."
What does SUNY CCC mean to you today?
"SUNY CCC still holds a special place for me. I am proud of the education I received while there. I am amazed at how much the school has changed - it has dorms now! My sister-in-law is an instructor there, so it is still family!"
What does your life look like now?
"We currently live in Hampton, Virginia. It looks like "twice the husband, half the pay." after Doug's retirement from his second job working for the Veterans' Health Administration. We just purchased a travel trailer so that we can start traveling more and see more of the country. His honey-do list is long and he just isn't ready to tackle it yet. He is still decompressing from the stresses of work. I volunteer with Meals on Wheels and at the Pharmacy at Langley Air Force Base. Our children live nearby and we see them often."
Please share some advice for couples that you've learned through your own relationship.
"Advice to other couples...have fun! Spend time with each other but remember to spend time apart. Be ready for adventures whether they be going to the grocery store or climbing a mountain. Just love each other through the good and the bad."