Joshua Copp '01 and Rebecca (Edwards) Copp '02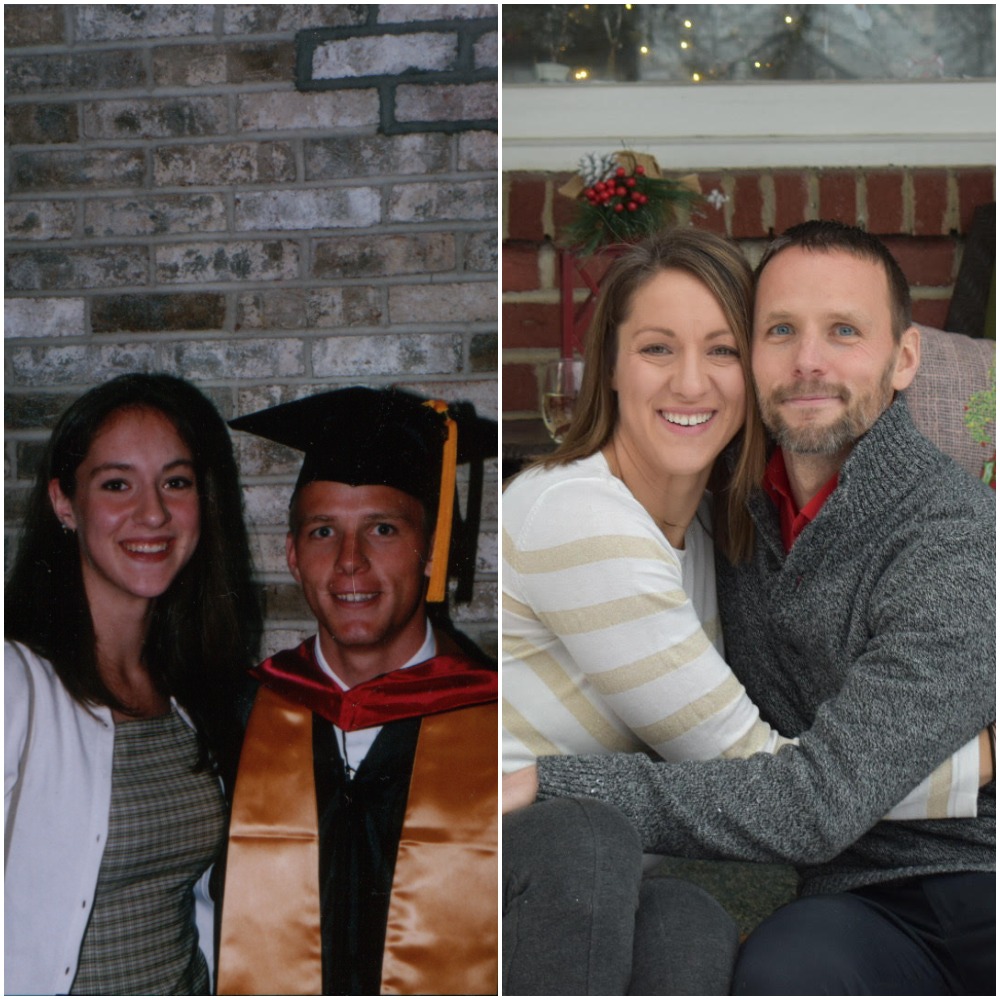 How did you two meet?
"High School cross country in 1998."
When and where did you get married?
"On October 6, 2007, at Lafayette Park in Watkins Glen."

What is your favorite SUNY CCC memory? This may be answered as a couple or individually.
Joshua: "Cross Country Nationals 2000 in Columbus, Ohio, and graduating Phi Theta Kappa."
Rebecca: "Cross Country Nationals 2000 in Columbus, Ohio, and receiving first team All-American Honors, Cross Country Nationals 2001 in San Antonio, Texas and receiving honorable mention All-American. Playing basketball for two years at SUNY CCC."
Tell us your love story.
Rebecca: "I actually met Josh's twin brother Chuck before I met him, because Chuck and I ran cross-country together in high school. Josh played football for the first three years of high school, but decided to run cross-country his senior year. From the start, running has played a large role in our relationship. We often times have our parents watch the kids so we can go run; it's one of the main ways we spend time together.
It's not a love at first site type of story, but rather a story of a shy kid, stepping out of his comfort zone, making a phone call one day to ask me out. We were both so young and had no idea that it would turn into a high school sweetheart story. I realized Josh was the one for me after we broke up for two months during my sophomore year at SUNY CCC. We dated for 9 years before we decided to get married, which was just a formality at that point because we (and our friends and family) already knew that we'd be spending the rest of our lives together.
Josh is the calm to my crazy and the most supportive person I know. When I found out I was pregnant with our second child, unplanned and terrible timing, he took it in stride and calmed me down. After living in Massachusetts for two years, I decided that I wanted to move back home to be close to family. Josh agreed without a second thought and made the commute on the weekends while he still worked in Massachusetts so he could spend time with his family and me."
What does SUNY CCC mean to you today?
Joshua: "A successful educational experience, which prepared me for transfer to Binghamton University where I earned my BS in Accounting."
Rebecca: "SUNY CCC has always felt like home. I was able to play two sports that I love and after graduating college and moving back to New York from Massachusetts, I came back to CCC and coached basketball for five years. I am now coaching cross country in our second season and I am seeing tremendous success. I have also been a Science Tutor at the college for 9 years."
"We both feel SUNY CCC is a place for individuals to receive a solid academic foundation for career or further education."
What does your life look like now?
"We are currently living in Corning. Joshua works full time for Cameron Manufacturing and Design as the Director of Finance. Rebecca tutors Science at SUNY CCC along with coaching cross country. We have two children - Braedyn, 7, and Cara, 4. We both continue to enjoy running which is the sport that brought us together in high school. Our children are also involved in various activities, including running, soccer, and baseball. We have a cottage in the hills of Avoca where we lived for four years and now spend our downtime at during the summer."
Please share some advice for couples that you've learned through your own relationship.
"Communication is important and can get you through most difficult situations. Be open, honest, and supportive of each other."
Is there anything else you would like to share?
"We are thankful for the start that SUNY CCC provided us."