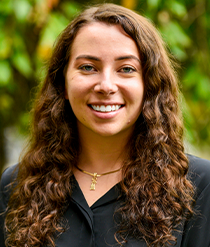 Education
University of Scranton, Healthcare Administration, Magna Cum Laude, B.S.
Utica University, Master of Health Administration
Arizona State University, Doctor of Behavioral Health, anticipated Fall 2022
Temple University, Health Informatics, M.S. anticipated 2023.
Professional certification - Lean Six Sigma Green Belt Certification and Personal Care Home Administrator License.
Teaching
Educating our community and students is my passion. Throughout my years of teaching experience at both the K-12 and higher education levels, I've seen the positive impact education can have on both individuals and a community. Further, it inspires me to educate students on public healthcare, so they can procure their best individual health and continue on to be effective healthcare professionals. I enjoy teaching in both in-person and online settings as I believe this provides a solid background for our students in our ever developing technology-driven healthcare system/society. I aim to inspire my students to be knowledgable critical thinkers with the power to help transform their communities through health.
Courses
Global Health, Foundations of Personal Health, Biostats and Epidemiology, Grant Writing and Health Communication, Public and Community Health Education, Introduction to Health and Wellness Education, and Healthy Aging
Current Research Areas
Long-term care, integrated healthcare, and public health. I am currently conducting a research study on integrated healthcare in the higher education sector.
Organizations
American Public Health Association