STEAHM Summer Workshop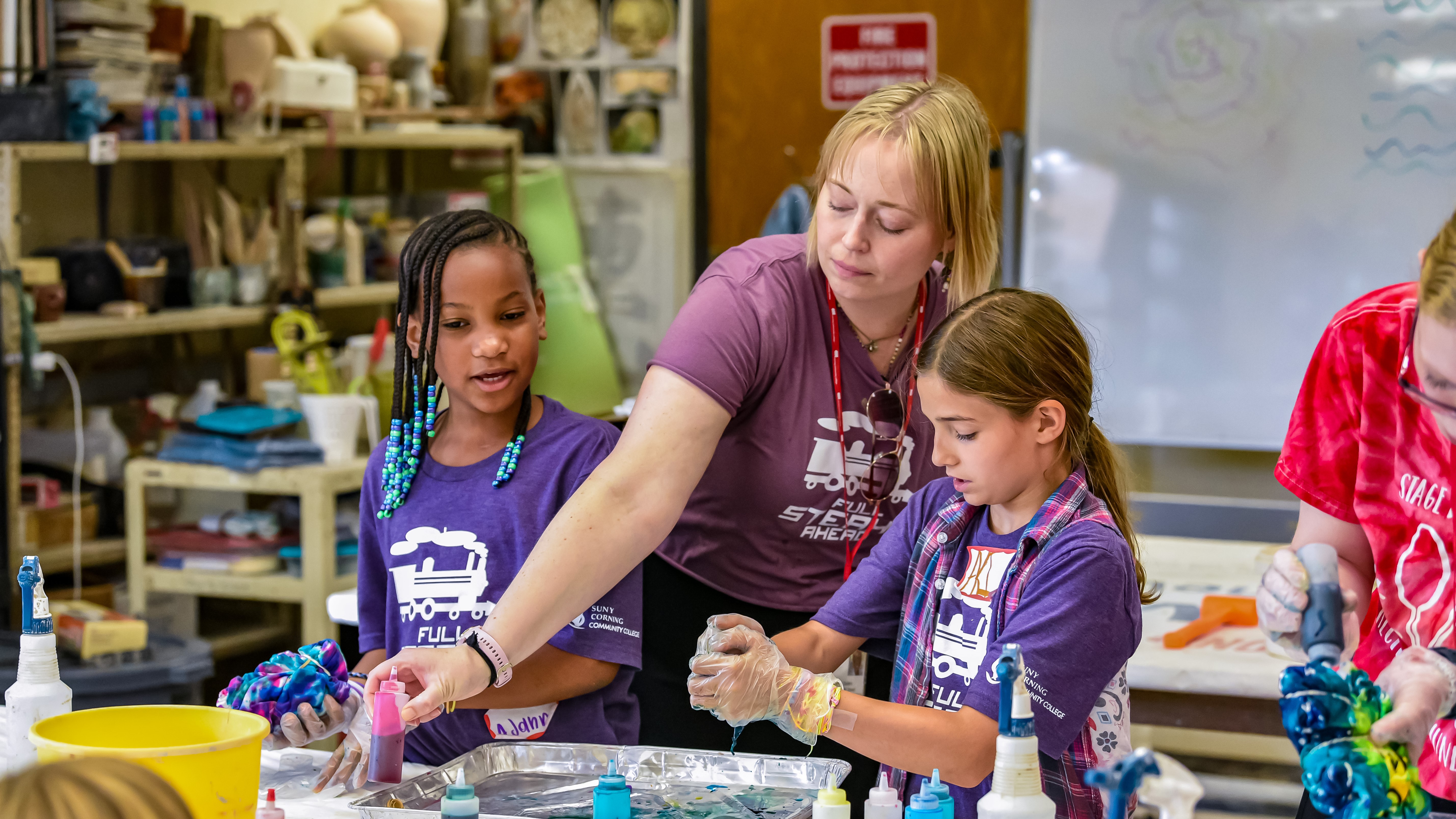 July 17-21, 2023 / 4-5 grade girls
July 31- August 4, 2023 / 4-5 grade girls
@ SUNY Corning Community College
Click Here to Apply
Junior Chaperone Application
---
Full STEAHM Ahead!
The Full STEAHM Ahead! Summer Workshop is a week long program at SUNY Corning Community College for area middle school girls focusing on Science, Technology, Engineering, Arts, Health, and Math education. The program will be on the Spencer Hill campus of SUNY Corning Community College (1 Academic Dr., Corning, NY 14830).
There will be two sessions, July 17-21, 2023 and July 31- August 4, 2023, 8:30am-4:00pm for students completing 4th or 5th grade or entering 4th or 5th grade from Steuben, Schuyler, or Chemung counties are eligible to apply.
The program fee is $100, which includes daily lunches. Scholarships and transportation are available by request and dependent on our available funds.
Due to our limited capacity this summer we cannot accept any late applications. Students/parents will be notified by email and mail of their acceptance to the program by June 16, 2023. Safety protocols, waivers, photo release, transportation requests, scholarship results, and schedule will all be shared at that time.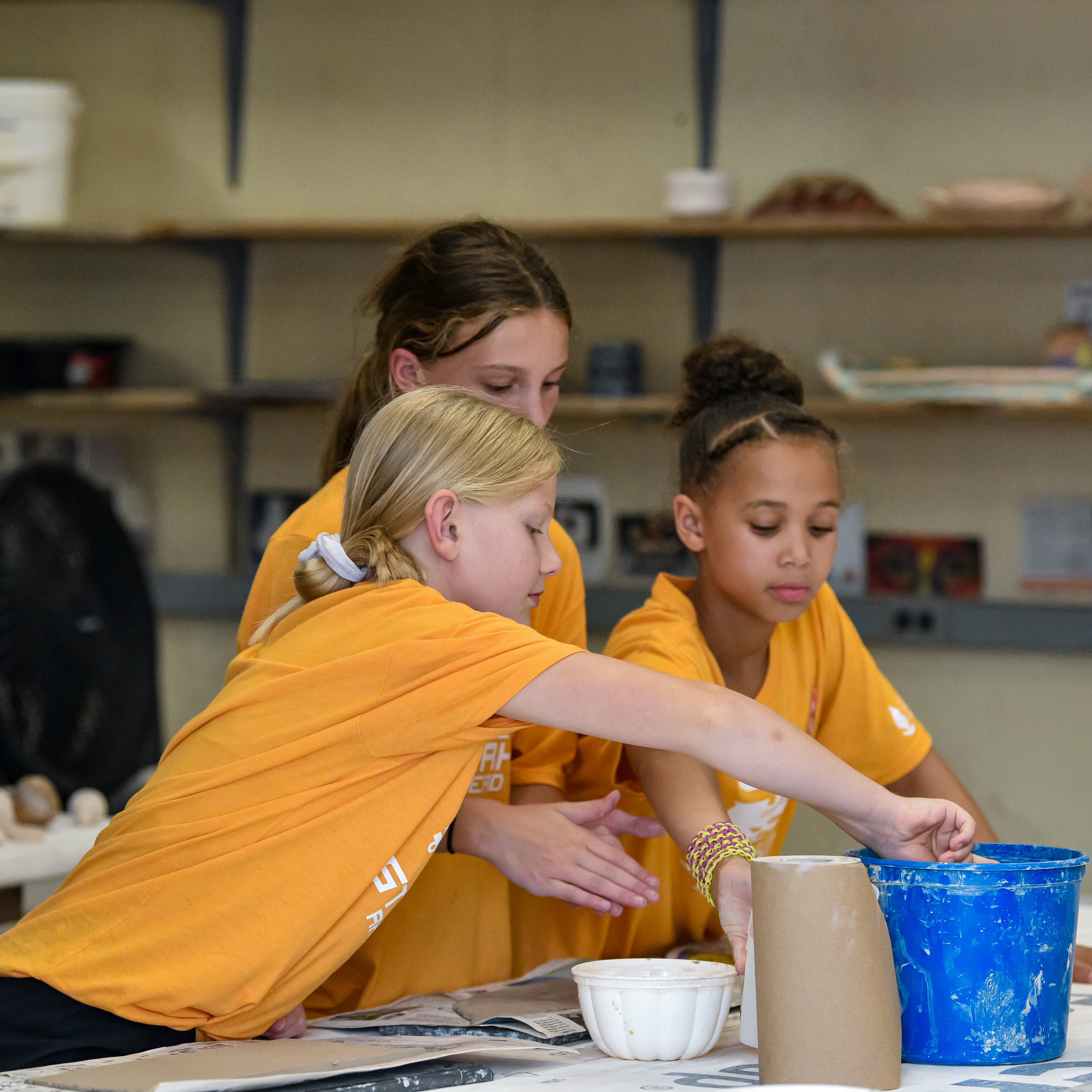 This program is designed to increase STEM confidence by showing students the connections between fields and giving them positive women role models. During a week on the campus of Corning Community College, girls will attend workshops on STEAHM (science, technology, engineering, arts, health, and math), participate in a career panel featuring women in a variety of STEAHM fields, and experience college life with campus tours, cafeteria dining, and a student information panel.
Subject matter interest forms in elementary school. By the time students enter middle school and high school they have to start choosing classes that could determine future career and college options. Often they are forced to choose between the arts and the sciences. According to stereotype research, many girls choose not to pursue STEM education despite their aptitude. At SUNY Corning Community College we see a gender gap in some STEM fields and are always working to reduce it.
Past workshop topics have included:
Programming
3 Dimensional Design
Painting
Yoga
Astronomy
Fibonacci Sequence (math)
Anti-bullying
Robotics
Theater
Music Composition
And many others!
---
Jennifer Sellers
jseller2@corning-cc.edu
607-962-9479